Meeting Information
The Board of Commissioners meets the 2nd Tuesday of each month at 9:00am and the 4th Monday of each month at 7:00 p.m. in the Commissioners Chambers located at 101 S. Broad St., Brevard, NC. Agenda items are to be given to Clerk to the Board by the end of the day, the Monday prior to Commissioners meeting. Click HERE for the 2019 Meeting Schedule
Meetings are open to the public and a public comment period is scheduled for each regular meeting. Citizens must sign up for public comment and a sign-in sheet is placed in the foyer in Commissioners Chambers prior to the meeting. Comments are limited to three minutes.
Minutes are recorded in the Office to the Clerk to the Board, a copy is on file in the County Manager's Office and on the County's website.
NOTE: If you have any questions about the Commissioners' schedule, agenda or minutes contact Trisha Hogan, 101. S. Broad St., Brevard , NC - (828)884-3271 or email.
ATTENTION: The Transylvania County Commissioners monthly meetings are available on Channel 102 every Thursday at 7:00pm and every Saturday at 12:00pm.
Mike Hawkins - Chair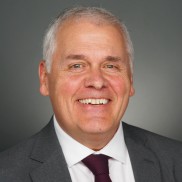 Mike Hawkins was elected in November 2008.  He is a 1975 graduate of Brevard High School and has both a Bachelor of Arts and a Masters in Business Administration from the University of North Carolina at Chapel Hill.
He is president of Pisgah Enterprises Inc., a holding company which owns and operates residential and commercial real estate properties, and Pisgah Fish Camp restaurant in Pisgah Forest.  He lives in Brevard with his wife, Claudia, who is Chief Financial and Operations Officer at Brevard Music Center.  Mike and Claudia have one daughter, Allison, currently a Morehead-Cain Scholar at UNC-Chapel Hill.
He has been active in numerous civic organizations, including board memberships in the Brevard-Transylvania Chamber of Commerce (board chair), the Transylvania County Tourism Development Agency (board chair), Smart Start of Transylvania County (board chair), Transylvania Partnership (board chair), Pisgah Forest Gateway Association (board chair), Pisgah Forest Rotary (president), Blue Ridge Community College, Transylvania County Library, WNC Regional Economic Development Commission (Advantage West), the Transylvania Endowment, and Trend Mental Health Agency.  He coached soccer at Brevard High School for six years, and has also served four years as a church deacon.  In 2011 Mike received the Duke Energy Citizenship Award, for service to Transylvania County.
Email - mike.hawkins@transylvaniacounty.org
David Guice - Vice Chair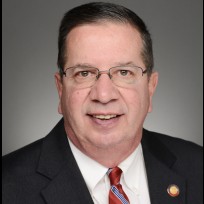 David Guice served two terms, from 2000 – 2008, as County Commissioner and was elected again in 2018. He previously served as both Chairman and Vice-Chairman of the Commission. After serving his earlier terms, David was elected to serve in the NC House of Representatives representing District 113 which includes all of Transylvania County.
David is a graduate of TC Roberson High School in Buncombe County and holds a Bachelor's Degree from Mars Hill University. During his professional career, he worked over 30 years for the NC Department of Corrections until his retirement in 2009. While serving in the NC House, he returned to work at the newly consolidated Department of Public Safety as the Director of Community Corrections at the request of Governor Beverly Purdue. Upon the election of Gov. Pat McCroy he was named Chief Deputy Secretary of the Department of Public Safety where he was responsible for operations and oversight of Community Corrections, Prisons, Correction Enterprises, Combined Records, Staff Development & Training, Engineering, Special Operations & Intelligence, Rehabilitative Programs & Services, Governors Clemency Office, Inmate Grievance Resolution and Administrative Functions to include the following; budget, fiscal and legislative matters. Early in the McCroy administration he was also given the oversight of Juvenile Justice and his official title was changed to Commissioner of Adult Correction and Juvenile Justice. He continued his work under the leadership of Governor Roy Cooper until his retirement in November, 2017. As Commissioner, David traveled across North Carolina and the United States helping other states implement changes to their criminal justice laws.
David and his wife, Kerry, have two grown children, Colby and Lindsey, and three grandchildren. Colby and his wife, Meredith, are both teachers in Transylvania County, and Lindsey is Director of the North Carolina Innocence Inquiry Commission in Raleigh. Throughout his years in Brevard, David has been very active in many community activities, his church, and civic organizations and has served on numerous boards locally, as well as on the state and national level. David and his wife also owned and operated a local restaurant for 20 years in Brevard.
Email - david.guice@transylvaniacounty.org
 
Page Lemel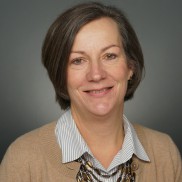 Page Lemel was elected in November 2012.  She is a 1980 graduate of Brevard High School and a 1984 magna cum laude graduate of Duke University.  Page was an Angier Biddle Duke Scholar, and she holds a Bachelor of Science Degree in Biomedical Engineering.  She has served as a member of the Duke University Board of Trustees, a member of the Dean's Council for the Duke University School of Engineering, and a director of the Duke University Alumni Association Board of Directors.
Since her graduation from Duke, Page has worked as the President and Director of Keystone Camp, Inc., a four-generation family business in Transylvania County, and the oldest private summer camp in the Southeast of the United States.  Page is married to Dr. Mark Lemel, a surgeon with Brevard Orthopedics.  Page and Mark have three children in the Transylvania County Schools:  Catherine, Hannah and Sam.
Page is a member of St. Philip's Episcopal Church where she has served as a Lector, as a Sunday school teacher, as a member of the Finance Committee and as the Chairman of the St. Philip's Episcopal Church Foundation.  Page has been active with many civic organizations including the Transylvania County 4-H Foundation (Board Chair), the Brevard/Transylvania County Chamber of Commerce (Board Chair), and the Brevard Elementary School Organization of Parents and Teachers (President).  She currently serves as the Chairman of the Transylvania County Schools Educational Foundation, the Vice-Chairman of the North Carolina Youth Camp Association, a member of the First Citizens Bank Local Advisory Board, and a member of the Transylvania Partnership Board of Directors.  Page is also a member of the National Society of Colonial Dames in America and a sustainer member of the Junior League of Jacksonville. 
Email - page.lemel@transylvaniacounty.org
Jason Chappell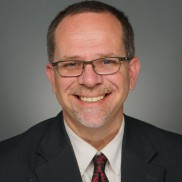 Jason is currently serving in his third term on the Board of Commissioners.  He was first elected in November 2004 and re-elected in November 2008 and again in November 2012.  He served as Chairman of the Board of Commissioners from 2004-2008.  While serving on the Board of Commissioners, Jason has been a vocal supporter of our Public Schools, Economic/Workforce Development Initiatives and the protection of private property rights.
Mr. Chappell graduated from Rosman High School and went on to receive his Bachelor of Science in Political Science from Appalachian State University.  Jason also completed the Vision Brevard/Transylvania Program in 2007 and completed Blue Ridge Community Colleges' Inaugural class of the Blue Ridge Community College Leadership Institute in 2011.   Since 2006 Jason has been recognized as a Certified Workforce Development Professional by the National Association of Workforce Development Professionals.  He has worked for the Henderson County JobLink Career Center at Blue Ridge Community College since 2003 and is currently serving as the Director.
Jason and his wife Tessa have a daughter Jesse and son Avery and live in Old Toxaway Community. Both he and Tessa's family have lived in Transylvania County for generations. Jason and his family worship at the Old Toxaway Baptist Church where he is a Deacon and Adult Sunday School Teacher.
Mr. Chappell was recognized by the Governor and the North Carolina Commission on Workforce Development as the Recipient of the Wayne Daves Award for Outstanding Achievement in Workforce Development in October 2010.
Prior to his election to Board of County Commissioners, Jason was twice elected to the Transylvania County Board of Education serving as Vice-Chair from 2003-2004. Jason has also previously served as an officer with the Land of Sky Regional Council serving previously as Treasurer, Secretary, 2nd Vice Chair and in 2012 as its Chairman. He has also served previously on the American Red Cross Brevard Chapter Board of Directors, Community Focus Foundation of Transylvania County and Rosman High School School Improvement Team.
Jason currently serves on the Transylvania County Personnel Board, Transylvania County Tourism Development Authority, as a member of the Transylvania County Work First Planning Committee and various other boards and committees.
Email - jason.chappell@transylvaniacounty.org
Will Cathey