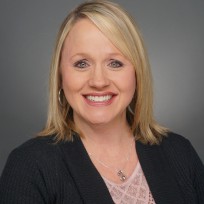 BIOGRAPHY
Tracy graduated from Ware County high school in Waycross Ga. Attended Valdosta State University for undergraduate and graduate school. Graduated with a Bachelor of Science in Psychology and completed graduate work towards a Masters of Education degree in guidance and counseling.
Worked at Ware County department of family and children's services. Then worked at Hillsborough County sheriffs office as a child protection investigator. Moved to Robinsville, NC and worked for Graham County Social Services. Became Director of Transylvania County Department of Social Services in 2015.
Q & A
Q: What are your job duties for Transylvania County? 
Administer and Manage all Transylvania County Social Programs.
Q: What makes Transylvania County so special to you? 
Sense of community support for one another.
Q: In which ways do you hope to improve Transylvania County? 
By serving the people of the community and ensuring quality services are available to our citizens.
Q: Do you have any favorite things that you like to do in Transylvania County? 
Outdoor Activities.