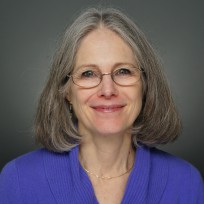 BIOGRAPHY
I was born and raised in Transylvania County. After graduating from Brevard High School, I went to Appalachian State University (ASU) where I majored in accounting and minored in English. I graduated from ASU summa cum laude with a B.S.B.A. in 1980. Soon thereafter I began a 21-year career at Olin Corporation/Ecusta, a local paper mill. While there I worked in general accounting, cost accounting, budgeting, and financial analysis. Early in 2002, I had the opportunity to accept the position of Finance Director with Transylvania County.
Q & A
Q: What are your job duties for Transylvania County? 
I am responsible for assuring that the Finance Office achieves its mission. On a day-to-day basis, I oversee the operations of the Finance Department and the functions handled by my very competent staff of five. I also prepare monthly and quarterly reports for other County departments and State agencies. In addition, I assist with the preparation of the County's annual budget and the County's audit and Comprehensive Annual Financial Report. Both of these projects span several months and require extensive analysis of the County's financial transactions and examination of current and future projected economic trends.
Q: What makes Transylvania County so special to you? 
Transylvania Couny is my home! My family's history is intertwined with that of the County and I value the many interconnections between the long-time residents of the county and the resulting sense of community. I also appreciate the natural beauty of the area and the four distinct seasons we have here.
Q: In which ways do you hope to improve Transylvania County? 
Through my role with the County, I hope to provide meaningful financial information that will help the Commissioners be responsible stewards of public funds as they work to balance citizens' needs and expectations for services with the taxpayers' ability to fund them.
Q: Do you have any favorite things that you like to do in Transylvania County? 
I enjoy hiking and participating in other outdoor activities, especially in the Pisgah National Forest.