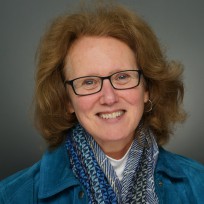 BIOGRAPHY
Anna L. Yount has served as Transylvania County's Library Director since 1994. She is a native of Wilmington, North Carolina and holds a Bachelor of Arts degree from East Carolina University and a Master of Science in Information & Library Science from the University of North Carolina, Chapel Hill. Anna has served as president of the North Carolina Public Library Directors Association. She has held a number of leadership positions in the North Carolina Library Association. Anna served on the North Carolina State Library Commission, where her work included assisting in the development of Public Library Standards in North Carolina and development of a strategic plan for library services to children and youth in North Carolina. She is an alumna of the Vision Transylvania Community Leadership Program class and in 2007 was a recipient of the AAUW Women who Make a Difference Award. Her board service in the community has included the Heart of Brevard, Communities in Schools, Smart Start, the Center for Dialog and the Rotary Club of Brevard.
Q & A
Q: What are your job duties for Transylvania County? 
Provide excellent public library service to citizens of Transylvania County.
Q: What makes Transylvania County so special to you? 
The locale and the people Transylvania County is a special place blessed with beautiful natural resources and wonderful people.
Q: In which ways do you hope to improve Transylvania County? 
The Transylvania County Library is a trusted community resource and an essential platform for learning, creativity and innovation in the community. By connecting people to the world we help to create a more vibrant, engaged community for today and tomorrow.
Q: Do you have any favorite things that you like to do in Transylvania County? 
Hike !!!