US HOUSE REPRESENTATIVE MARK MEADOWS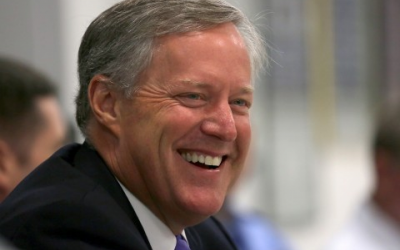 Representative Mark Meadows (NC-11) announced the official opening of 18 offices throughout the 11th Congressional District.
"Constituent service is my top priority," said Meadows.  "By holding office hours in all 17 counties and the Qualla Boundary in Cherokee, my staff and I will be able to better serve Western North Carolinians.  Constituents can set up meetings at any of the district office locations to receive help with anything from navigating the federal government to assistance with their Social Security and Medicare.  My staff and I are dedicated to assisting constituents whenever and wherever they need us."
Community Services Building
Second Floor, Conference Room A
98 East Morgan Street
Brevard, NC 28712
2nd and 4th Thursday of each month
9 AM - 12:00 PM
To schedule an appointment call district office in Hendersonville at (828) 693-5660.
Follow Mark on Twitter at https://twitter.com/RepMarkMeadows?ref_src=twsrc%5Etfw
NC HOUSE REPRESENTATIVE JAKE JOHNSON
300 N. Salisbury Street, 602
Raleigh, NC 27603-5925
919-715-4466
jake.johnson@ncleg.net