---

---
Imagine what a more empathetic and compassionate Transylvania County might look like.
 

Project Empathy exists to:
Be a model of inclusivity
Understand our shared humanity and work toward a greater sense of belonging and respect
Raise community awareness and understanding of empathy
Encourage collaboration, innovation and problem-solving
Foster and promote opportunities for educational and occupational enrichment
Respect our differences and support ways to build bridges to connect us
Promote opportunities for sharing life experiences and perspectives and celebrating our uniqueness
GATHERINGS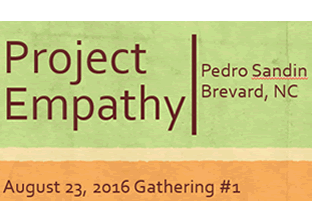 Click HERE to read the compilation of dialogue that followed the essay.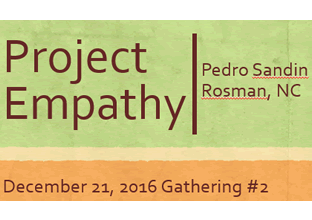 Pedro shared this essay in Rosman on December 1, 2016. Click HERE to read a compilation of that evening's roundtable discussions.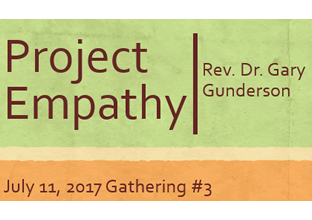 JOIN THE CONVERSATION
The Transylvania County Planning & Community Development Department is pleased to support citizen-led Project Empathy and post their information to this website.